Searcy community reacts to arrest of Malik's father | News
SEARCY, Ark. (KTHV) - Malik Drummond vanished in November of 2014, and right now his dad is sitting behind bars for his murder.  Family friends told THV11 they are sickened, but not shocked at Jeffery Clifton's arrest.
Less than 24 hours after the 43-year-old was charged with capital murder, police stated that they had possibly found Malik Drummond's remains.
Over 500 people helped search for Malik Drummond in the year that he had been missing. Those people wanted to believe they would find the 2-year-old alive.
"My heart is ripped and torn apart from this," says Malik's stepfather, Gary Phillips.
No one wanted that more than Tanya Drummond, Malik's mother.
"She's a wreck. She's distraught. She's not herself. This is hitting her more than when he had come up missing. Because she still had that hope. There's no hope, no more," said Shaycel Beeson, best friend of Tanya.
Malik Drummond was last seen at his father's house in Searcy. Clifton had told police that the 2-year-old had wandered out the front door while he was napping. That story never sat with Beeson.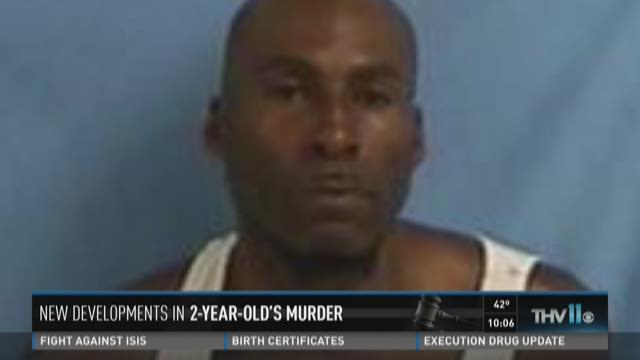 "He didn't cry. He didn't show any feelings or anything," said Beeson.
Clifton was arrested late Tuesday night. He is charged with capital murder and abuse of a corpse.
"That little boy didn't deserve this. He didn't deserve any of this," Phillips added.
Family friends said it's haunting that Clifton lied to all those people for all that time.
"When we were searching for him, he was either inside or sitting on his truck while everybody else was searching. He would just sit there conversing with his friends. He did not have one ounce of caring to search for his child. He didn't care," Beeson recalled.
The child's body was found in a field in rural Jackson County; over 50 miles away.
"If he took him to Jackson County, he had to have it planned out. Or he called somebody up and said 'I just killed my son' go this place to hide the body," said Phillips.
"How could you look your own child in the eyes and do something like that. I'll never understand," Beeson said as she wiped tears from her eyes.
The remains found in Jackson County will be sent to the state crime lab for analysis. Jeffrey Clifton is being held without bond.
A remembrance ceremony for Malik will be held on Saturday at 2 p.m. at Berry Hill Park. 
Previous Stories:
New developments in 2-yr-old's murder
One year later, Searcy toddler Malik Drummond still missing
FBI continues to follow leads, ask for info on Malik
Previous Timeline: The search for Malik Drummond
#FindMalik: 2-year-old missing for over a week